Details

Monday, November 21, 2016
Socialist Appeal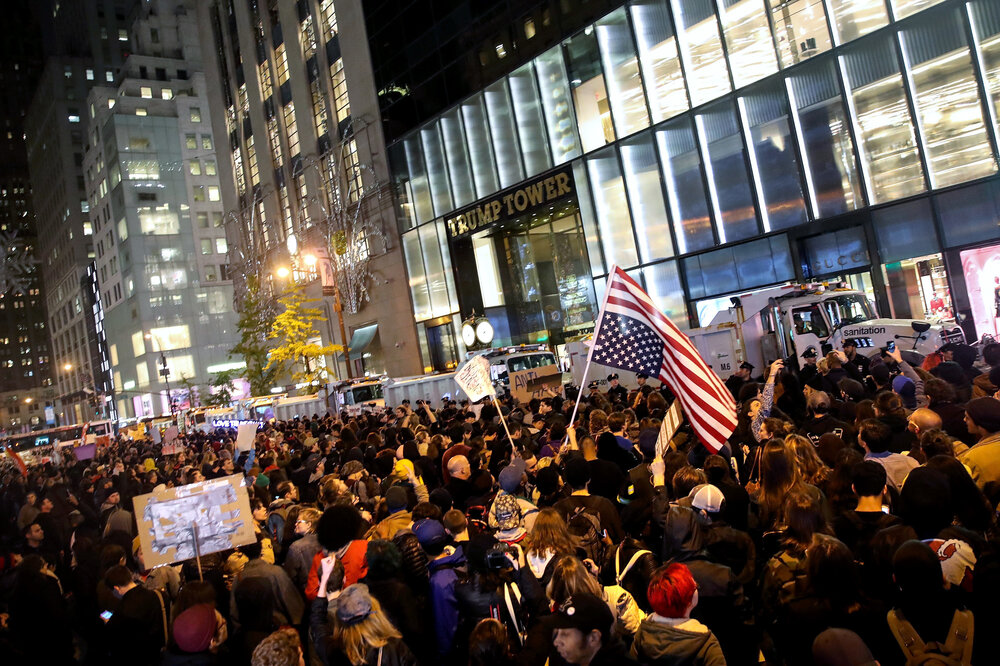 This is the text of a leaflet distributed by the US Section of the Internatinal Marxist Tendency. Download the PDF version of the leaflet here!
The massive wave of defiance against Donald Trump's election shows that millions of youth and workers will resist his government. Trump cannot resolve the crisis of capitalism and the poverty, bigotry, and instability that come with it. The Democrats and labor leaders have rolled over and offered to work with him. The International Marxist Tendency (IMT) has a different perspective. We are confident that Trump's anti-worker agenda can be stopped in its tracks. This is our proposal for a program to fight and beat Trump.