Details

Monday, February 19, 2007
Alan Woods
Originally published in the book Marxism and the USA, published by and available from Wellred.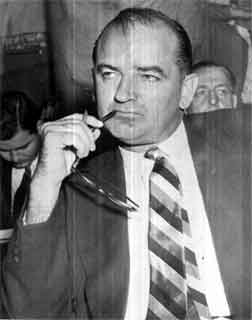 On February 9, 1950 Senator Joseph R. McCarthy of Wisconsin claimed that there were no fewer than two hundred Communists in the State Department. This outrageous allegation unleashed a witch-hunt against everyone who was even slightly "tainted" with left wing, progressive or even vaguely democratic opinions in public life. The hysteria that accompanied this campaign closely resembled the kind of pathological collective hysteria of the notorious Salem witch trials of the 17th century.